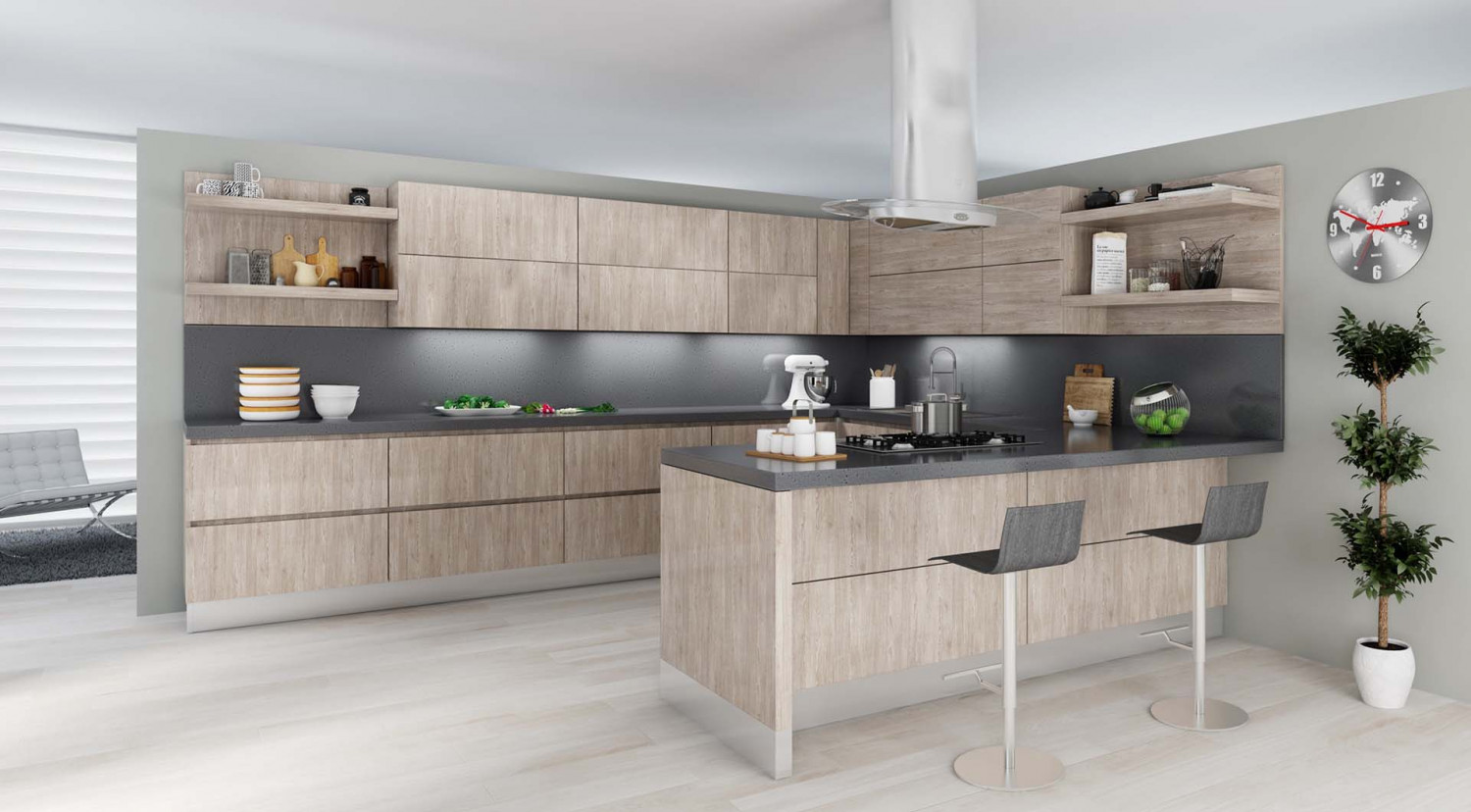 OUR KITCHEN DESIGN PROCESS
Beautiful Kitchen Design. Transforming the most-used room in your home is no small task. At Your Kitchen Spot, we've developed a simple process to kitchen design to give you the most seamless experience.
Step 1: Free Design and Consultation
When you visit our kitchen showroom, we will walk you through our brand name kitchen product lines, including our stock to custom lines from the United States and Europe. We will show you various styles, features and manufacturers, and learn more about your needs to help you identify the right options for your home.
I want to come prepared. What should I bring?
Simply measure the length, width and height of your kitchen. Take some photos and bring them along as well. We'll use these elements to give you a basic design plan and cost estimate.
Step 2: Home Visit & Measurement
Once you give us the go-ahead, we schedule a home visit to take measurements to determine the final specifications needed to create the kitchen you envision. Our design professionals will view the color schemes, ambiance and overall feel of your home to ensure that our design fits well in your living space.
Following up on the home visit, our designers create a detailed plan of your kitchen based on our original design.
The cost of your design retainer (starting at $1000) will be used as a deposit towards the final cost of your kitchen.
Step 3: Design Presentation
We'll meet at our Owings Mills Kitchen Showroom to discuss the details of your design concept. We are here to help guide you through the selection of your cabinets, countertops and other materials, and finalize your cost. At this point we will also work out our timeline and plan to make your project happen from start to finish.
Step 4: Getting Started
Good to go! We use all of our resources to move your project forward efficiently, and make your brand new, custom-designed kitchen a reality. Visit our kitchen design showroom, or arrange a complimentary kitchen design consultation by
clicking here
.
Step 5: Installation
Your Kitchen Spot is happy to work with your builder or contractor. We also offer installation services with our preferred kitchen installation company. Our design team provides highly personalized and customized kitchen design and remodeling services. If you are looking for kitchen design in Baltimore, we are one of the best kitchen design consultants.
Our talented design and technical team works with homeowners, interior designers, architects, general contractors, and developers to give you a kitchen you will absolutely love!